By Rainbow |
03
January 2020 |
0
コメント
Gemstone Roller Bottle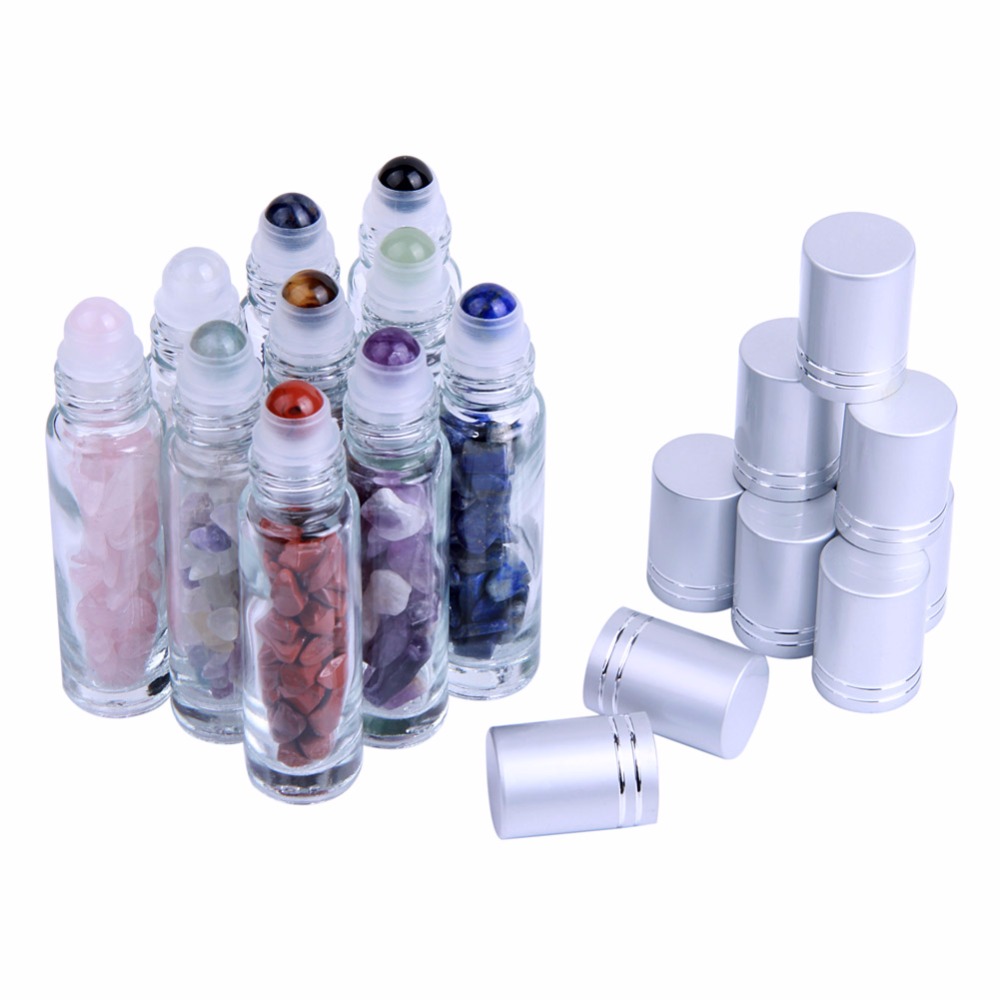 Get ready to experience your essential oils in a whole new way! Combine essential oils and these gemstones roller bottles for the ultimate oiling experience.
Superior Quality: the essential oil glass bottle is made of corrosion-resistant glass which makes it thick, smooth and anti-shock. The oil bottle protects essential oil against harmful UV rays to save it from quick volatilization.
Tops: could be used for replacement tops for 10ml and 5ml roller bottles.
Various stones: hand polished, includingTiger Eye, Sodalite, Rose Quartz, Leopard Jasper, Red Aventurine, Rainbow Fluorite, Hematite, Green Aventurine, Clear Crystal Quartz, Carnelian, Brecciated Jasper, Blue Lace Agate, Amethyst. Some variances in color and size are normal.
Dual Caps : The screw thread finish bottle mouth is matched with a plated aluminium alloy cap, which fits tightly and can effectively prevent any liquid leakage. You can also design your essential oil formulations with these adorable bottles to would help you to relax during salon or aromatherapy.
These beautiful stone rollers are the perfect enhancement to your essential oil collection.
Portability : 10ml per bottle. The capacity allows you to store Synthesis Oil, Natural essential oil, essence, perfume or other liquids meet your needs of daily care for eyes, faces and body. The packaging makes it perfect for traveling and it easily fits in your purse.
Function: both ancient and modern healers believe that the vibrational power of gemstones and various crystals to can be used to release mental, physical and spiritual blockages and thus enable healing energy to freely flow of throughout the body.
返信を残す
あなたのメールアドレスは公開されません。必須フィールドがマークされています。 *