By Rainbow |
29
August 2019 |
0
コメント
The Trend of Glass Bottle Packaging
From the demand perspective, we believe that the demand situation in 2019 is not as pessimistic as expected. There are also some market or signs of reflection of some real estate policy is loose or later will not necessarily adhere to so strict. From a demand perspective, 2019 will not be as bad as previously expected.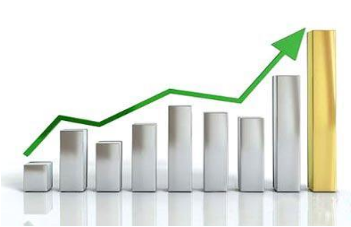 Industry inventory perspective, the recent changes. Inventories rose in September and October before, but fell for 2-3 consecutive weeks in November. Later market demand is guaranteed, and the main reason for the decline in the short term is the rush to work at the end of the year. Processing orders by northern companies also fell.
From the perspective of cost, we believe that the soda ash price will fall in 2019, mainly due to the expectation of a large number of discontinued glass production lines in 2019. As an important industrial raw material, the downstream demand of soda ash is 56% affected by photovoltaic glass and daily glass. Glass industry capacity reduction, the price of soda is still affected. The fuel and quartz sand are flat or slightly fluctuating. We expect the cost of glass production to improve slightly in 2019, but the extent depends on capacity reduction.
In terms of policy, from the perspective of environmental protection, we believe that the environmental protection policy in 2019 should continue the strict policy in 2018 and 2017. For emission permits, some production lines, especially those without emission permits, will be adjusted or changed next year. Big glass provinces, such as hebei and shandong, have stricter environmental standards than national ones. From the implementation of environmental standards, the impact on production capacity will also change.
For the later spot price, we think in the high oscillation finishing or slightly under the situation. From the national price over the weekend, it was 1608, down 22 yuan year-on-year, and the increase slowed down. Later spot prices as the industry adjustment changes, or a narrow range of oscillation or stability in the process of a slight decline. After 2016, spot prices have been rising for about two and a half years. It is difficult for the industry to keep the spot price in 2018 or 2017 in 2019. This is a narrow period of change. After 2015, spot prices did rise in a ladder. These are the two factors that affect periodicity and supply side.
返信を残す
あなたのメールアドレスは公開されません。必須フィールドがマークされています。 *